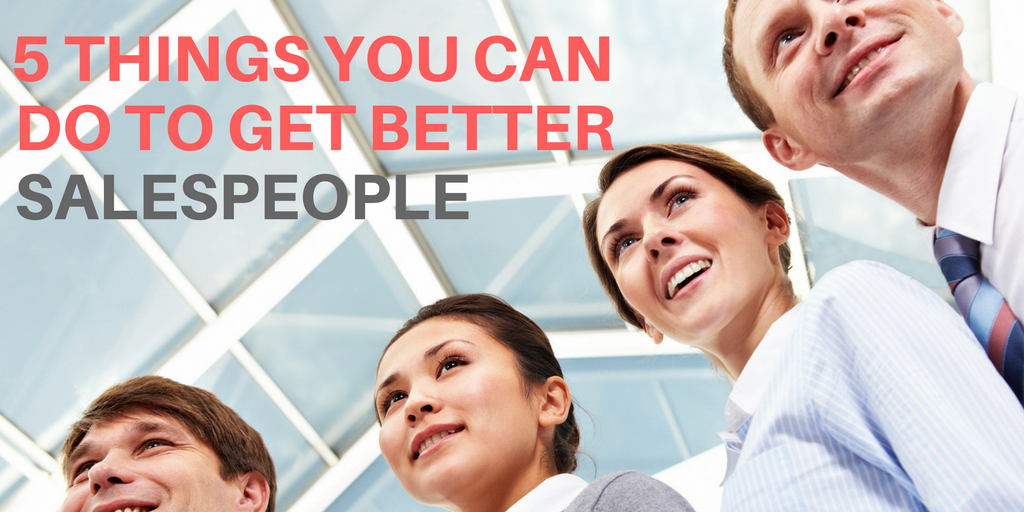 Whenever we talk to business leaders the challenge of getting better salespeople often comes up. So, here are 5 ways you can build a workplace that helps create better sales people.
Consider your employees best interests
Take the time to get to know your employees. Learn what is important to them and find ways to deliver on these. The benefits to you and your employees are wide ranging. Greater engagement, commitment, retention to name just a few.
Build trust
Trust consistently comes up when we talk to salespeople about what is important to them. When we advise leaders on how to build trust it can be as simple as, do what you say or promise you will do. If you consistently deliver on your promises you will build trust. It's as simple as that.
Communicate a great future
All employees want to be a part of something great. However, it is particularly important to salespeople that they are part of a dynamic business that is growing and moving forward. Share your short and long term plans. Make sure you are honest and timely with your communications. If things aren't going well make sure you are the one who is delivering this news and importantly what you are going to do to get things back on track. If things need to be turnaround then get your salespeople involved, get their buy in early and they will be more committed to the outcome.
Bring them into your planning
Salespeople love to feel like they are being listened to. And, when you think about it they are best placed to provide some 'real time' feedback in terms of what is happening in the market in terms of competitors, trends, customer satisfaction and pain points. Share the responsibility of coming up with solutions to problems. Give them some ownership.
Great leadership
Salespeople want to be lead by a genuine high performer. Someone they can respect. Someone who will lead them, support them and mentor them to become the best salespeople they can be. It will be very difficult to attract great salespeople without a quality sales team leader.
If you would like to know more about how to attract great salespeople please contact us at paul@paulgreening.com