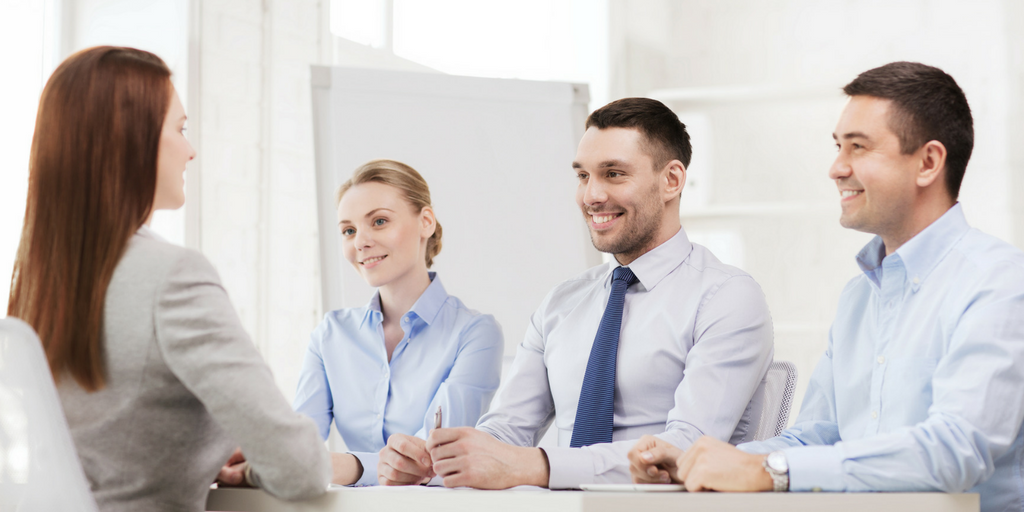 In a candidate-scarce market where the candidate holds all the cards, what really makes them tick? Once you gain a keen insight into what candidates really want, recruiters and employers can put their best foot forward while making a pitch to grab the talent they want!
So, what do candidates really want from their next role? The elusive answers to this question can really change the face of the recruitment game!
It's not just about a new job with a higher salary. Job scope is equally important!
Salary is definitely an important consideration for all candidates, but when salaries are competitive between all employers, what gives you the edge to tilt the scales in your favour?
Besides a healthy salary, candidates primarily want opportunities for career advancement and personal growth. Is the new opportunity a step up in responsibility – either in P&L size, geographic footprint, increased portfolio etc. (There could be different parameters relating to different jobs.) Either way, an employer who focuses on 'how to grow talent' and integrates 'professional challenges with learning opportunities', is bound to get more ticks in the box as far as the candidate is concerned.
So, instead of making an offer with a financial focus relevant to the 'here' and 'now', work out a shiny package that offers a competitive salary, complemented by training and progression opportunities, regular appraisals and the like, to bait the candidates of your choice.
How good is the reputation and track record of the firm offering the opportunity?
Prospective candidates, especially at the executive-level like to be associated with success, not failure or even struggling performance! The firm's track record, ethics, external associations, reputation in the industry, past success of the CEO etc. are all important factors for candidates who consider not just a promotion opportunity, but also, a lateral move. 'Success breeds success', and without a shadow of a doubt, successful firms attract the best talent!
Younger candidates who want to quickly move up the ranks definitely bank on reputation, but they may also take a calculated risk with a not-so-reputed firm to gain interesting exposure to something cutting-edge or highly challenging. On the other hand, an older more experienced executive will not take a chance on his/her reputation and will want to join a firm that is well-established and successful.
Unique company culture, colleagues and soft benefits can be a game changer!
All work and no play makes Jack a dull boy! A straitjacket work culture where every minute needs to be accounted for so that targets are met can be very stressful. Whether candidates have experienced this or not, they make no bones about wanting a more relaxed working environment. Employers definitely underestimate the importance of highlighting the softer benefits which could include 'Thank God it's Friday' catch-up sessions, sharing ideas over beers, year-end Christmas parties, off-site trips and the like.
Candidates also look for an organisational culture that values the work/life balance. A genuine culture of care could be evident if the management understands that spouse and children have a place in a career. Some candidates also seek a work culture that welcomes diversity and uniqueness in leadership style. People and colleagues also matter. Candidates want to work with people they respect and can learn from.
So, in order to secure top talent, you simply have to look at things from the candidate's perspective and do what it takes to stand out from the pack!
Timely responses and communication to hasten the hiring process!
The fear of a bad hire coupled with a recession has left hiring managers reluctant to pull the trigger on new hires. But, recruiters and employers need to remember that 'time' is valuable to everyone. Once the hiring process has been initiated, even if it's just an initial overture, it has to be followed up at the earliest. There is a candidate at the other end of a phone or email, waiting to know if you have responses to his/her queries and accordingly waiting to decide if they want to pursue the opportunity or not.
Candidates need to be aware if multiple rounds of interviews are planned and the span of time in which you intend to conduct them. If a candidate needs a job before that, they at least have the opportunity to opt-out or make their limitations known at the earliest. Also, it is plain courtesy to intimate candidates who have not cut it, instead of leaving it to conjecture because an indefinite amount of time has lapsed.
Now that you have a sneak peek into the thought process of candidates across a broad spectrum, you're better equipped to make the perfect pitch to ensure that you seal the deal with the best talent in the market!